Go Harry, it's your birthday
Quick update today, just to say Happy Birthday to my brother Harry. Here's a photo of old big-face himself:
Actually, just to keep with the comic book theme, here's another photo of the time time he beat up a little girl for her dolls and Batman chased him:
Maybe I should have a cowboy theme: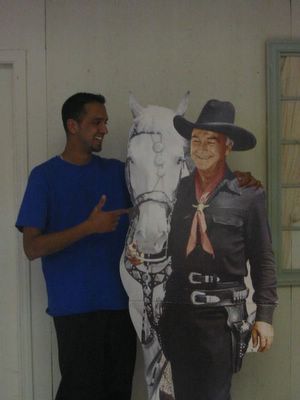 Okay, I should lay off; he's a good guy, even if he does walk like a girl:
Alright, alright, I'm off to the pub. We'll be toasting you tonight buddy.